MEGA: First ever time for Georgia
Egyptian Nightjar found in Chorokhi Delta IBA
On 26th of August 2017, on their day off, volunteers from the Batumi Raptor Count team visited Chorokhi Delta IBA and found an Egyptian Nightjar on the beach. The bird was flushed by a shepherd dog and flew around observers, giving proper views.  On the next day, another team visited the Delta to give a try to the nightjar and found it again.
First, the Egyptian Nightjar was at the same place as on previous day, still sitting in the beach pebbles! At that day, the team had a chance to get better pictures of the bird and enjoy close views of this more than unexpected species.
We congratulate BRC volunteers for such a great found. Ones again, this is first ever record of Egyptian Nightjar in Georgia.  We are all curious for more surprising alerts in the future, while the Delta always been a place for rarities and surprising species. For example in the autumn 2015, BRC volunteers (Jonas Schärer, Xu Shi and Jaime Escobar Toledo) found a male Black-crowned Sparrow Lark at the same place – also the first observation for Georgia and a new bird species on the country list!
Visit Chorokhi Delta IBA in Batumi Bottleneck and may be you'll be the one who spots another rare and new species for Georgia.
Using the chance, we would like to congratulate Batumi Raptor Count with 10th anniversary in 2017!
During these 10 years BRC has provided diverse and valuable input to the conservation of migratory birds of prey in Batumi Flyway and it is worth to continue, because there is still long way to go. Click here and look how you can help the BRC.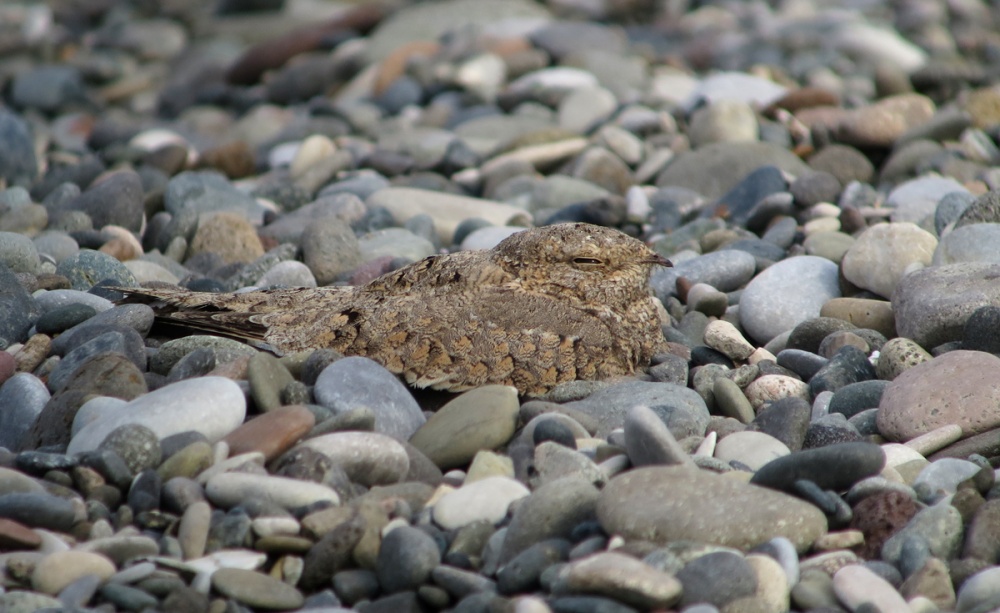 Pictures © Simon Cavailles