Amazing Batumi Birdwaching Festival .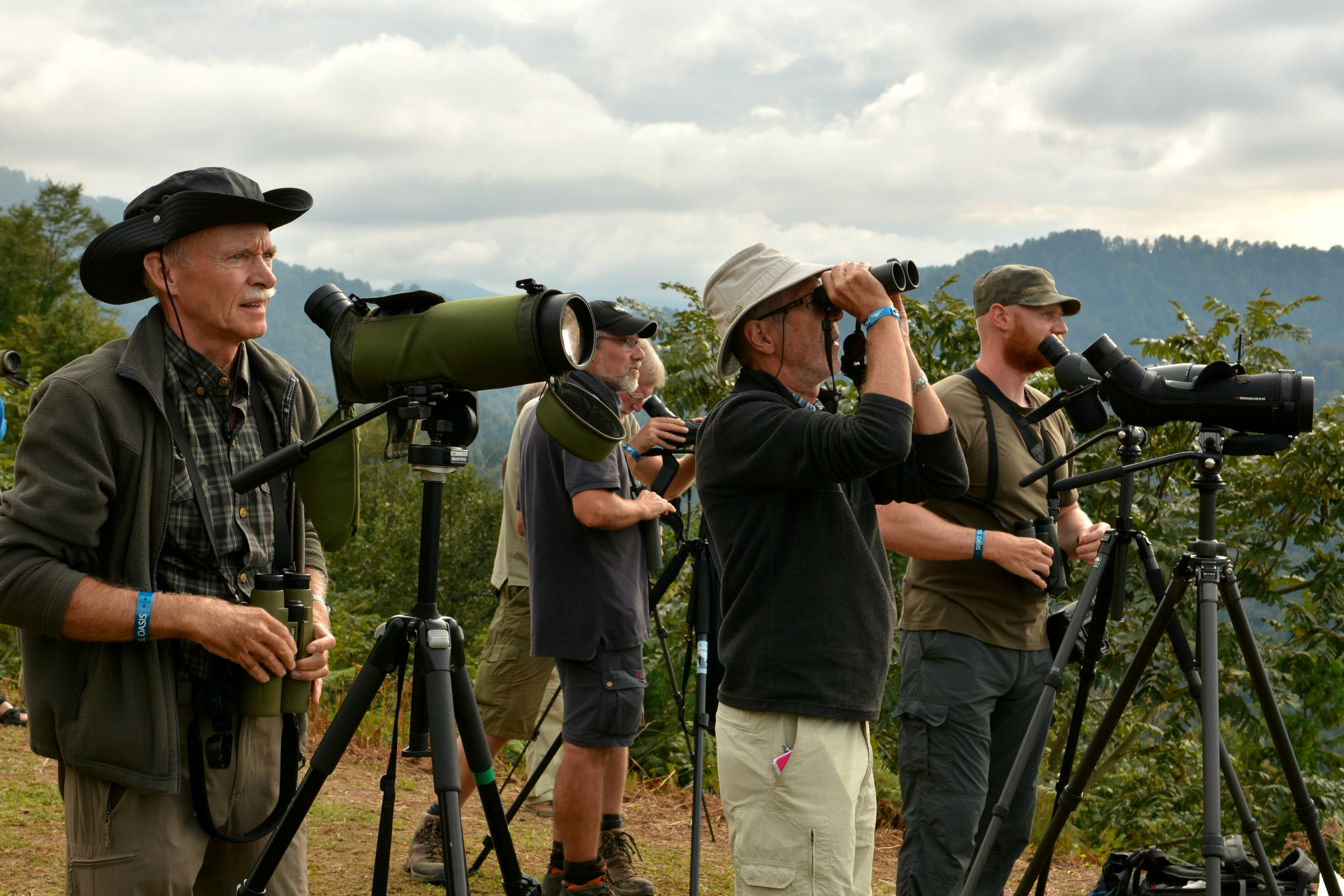 This year between September 24th and 30th 2017, the Department of Tourism and Resorts of Batumi, together with BRC and SABUKO held 6th International Batumi Birdwatching Festival.
The Festival, which holds since September 2012, aims to stimulate and promote birdwatching tourism to support local communities and therefore conservation of birds of prey in Batumi Bottleneck. This year was especially exciting due to a high number of engagements, both of foreign and Georgian participants, as well as interesting program, including birding and evening activities.
During the festival participants visited different migration hot-spots around Batumi Flyway, such as – Raptor watch-points in Sakhalvasho and Shuamta, Chorokhi Delta IBA, Koklheti Wetlands, Batumi Seaside parks, Botanical Garden, Mtirala National Park, etc. Besides the daily program, participants had an opportunity to attend evening lectures and speeches given by internationally well-known leading specialists, such as – Mr. Zura Javakhishvili, about History of Batumi Bottleneck, Dr. Robert Sheldon, about Great Conservation Input in Middle-East and Central Asia Regions, Dr. Richard Porter, about Wars & Wildlife: bird conservation in the Middle-East, Dr. Mr. Klaus Malling Olson, about Raptors and Gulls – ID Challenges, Dr. Andrea Corso, about Specific Raptor ID Challenges (Dark Eagle ID and the Indian Spotted Eagle – the next raptor to find in Western Palearctic!). 

7th International Batumi Birdwatching Festival is planned for same or pretty close dates in September 2018. This period is extremely special due to diversity of migratory species, including high numbers of large eagle migrating through the Bottleneck. At this time most common are Steppe and Honey Buzzards, Black Kites, Lesser Spotted, Greater Spotted, Steppe, Short-toed and Booted Eagles, including with a good possibility for Eastern Imperial Eagle.  For better image on species, please kindly refer to trektellen.org and check Count Result from mid to the end of September for both, Sakhalvasho and Shuamta Count Stations.
If you are interesting to take part in this exciting event, don't hesitate and get in touch with us by simply writing to info@birdingcaucasus.com. Birding Caucasus aims to offer competitively reasonable price and proper conditions. At the end of the festival we intend to organize 3 days Birding Extension in Svaneti – alpine zone of Georgia for 5 main target birds of the Caucasus: Caucasian Snowcock, Caucasian Black Grouse, Güldenstädt's Redstart, Great Rosefinch and Mountain (Caucasian) Chiffchaff.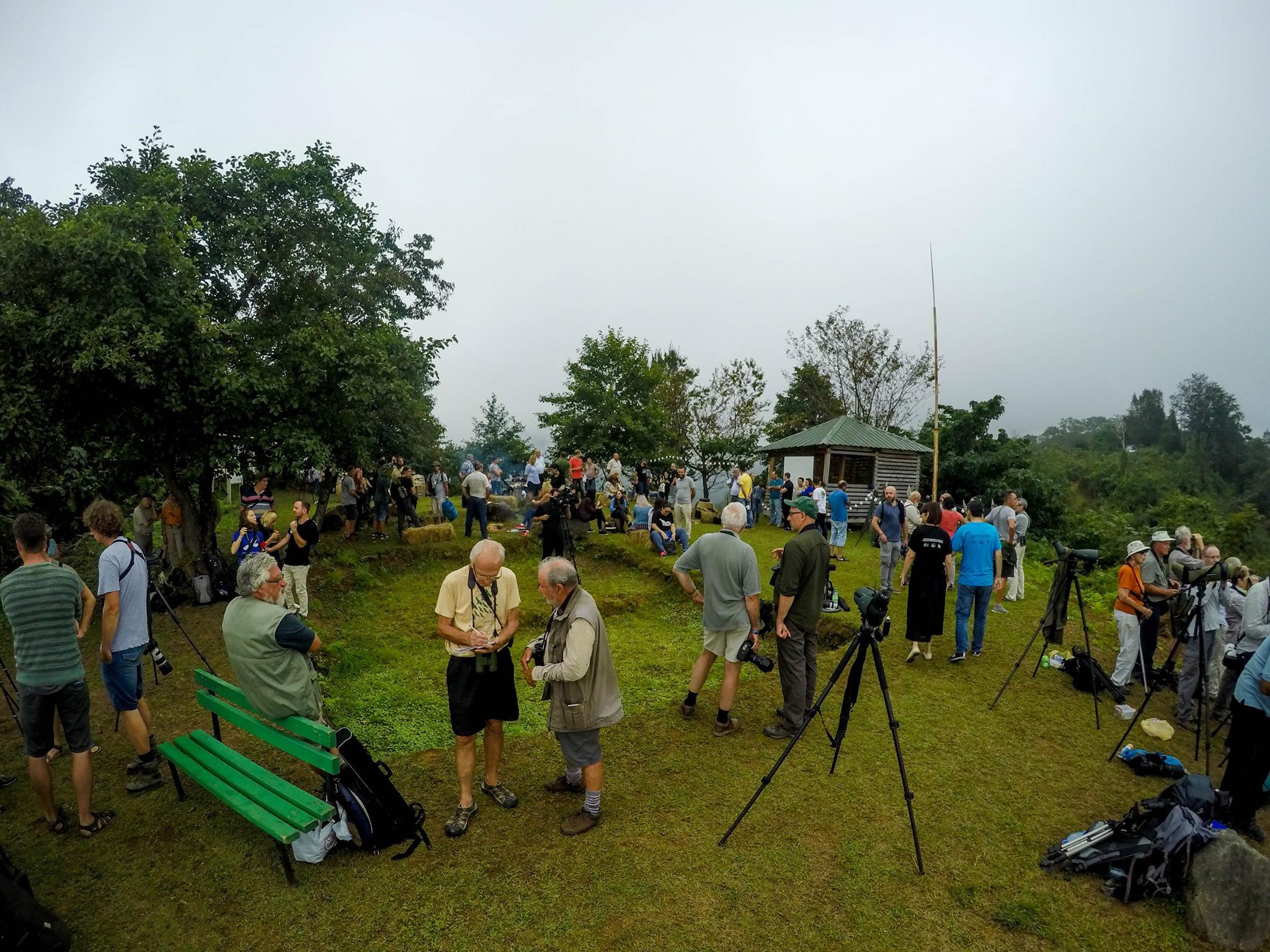 Pictures © the Department of Tourism and Resorts of Ajara A.R.