Every autumn Batumi hosts over 1,000,000 raptors and other migratory birds originating from the huge landmass of the East Europe and West Siberia, making a rout to their wintering grounds in Africa through the East Black Sea Coast and the Lesser Caucasus Mountains, passing the Batumi Bottleneck, which is not wider than 10 kilometers. The flight is extremely diverse in both sense; number and diversity. Up to 37 different species of raptors were recorded here, where over 100,000 individuals can be regularly seen just on a single day, that makes Batumi one of the most important flyways in the Western Palearctic. Our seven-day tour offers an excellent opportunity to witness this outstanding spectacle, especially now; during peak and bulky period of large eagles' migration, in line with many other impressive raptors. Well organized raptor viewing platforms near Batumi town never disappoint providing incredible close-up views of fascinating eagles' including Lesser Spotted, Greater Spotted, Steppe, Eastern Imperial, Short-toed and Booted. Apart, Marsh, Pallid, Montagu's and Hen Harrier, Hobby, Peregrine and Red-footed Falcon, Eurasian and Levant Sparrowhawk, Northern Goshawk, Osprey, thousands of Steppe Buzzards, Honey Buzzards, Black Kites and possibly a few Crested Honey Buzzards, wheres Black Stork and Crane are most numerous among non-raptors regularly seen from the stations. (Click here to see BRC's migration count totals). Besides charming raptors' passage, this week offers visits to other hotspots attractive for various marine, coastal, freshwater and passerine species.      
Mighty Eagles Week
A -seven-day birdwatching tour to Batumi, Georgia
1 – 7 October 2023

Other Birding Hotspots in and around Batumi:
Chorokhi Delta & Batumi Seaside Park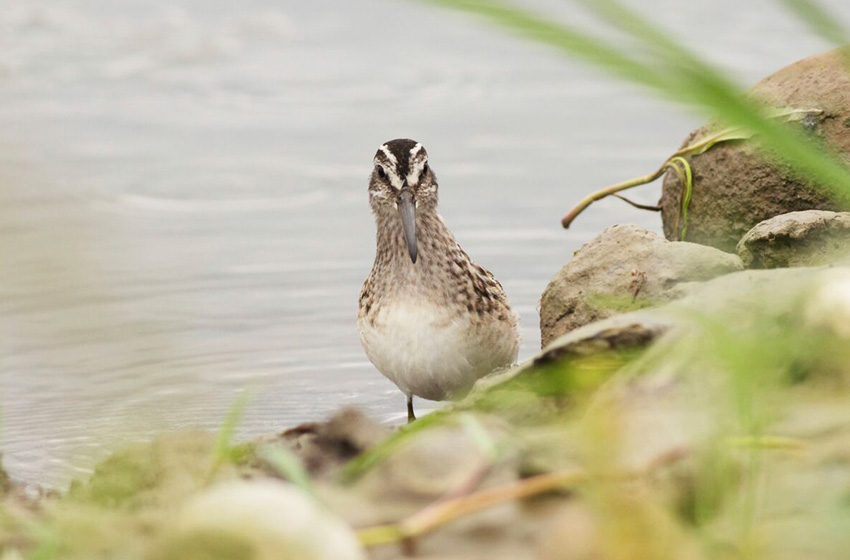 Here massive falls of coastal, freshwater and passerines species are frequent at wetlands of the Chorokhi Delta and all around the Batumi Seaside Park. The bushes and reedbeds near ponds often provide pretty interesting set of warblers including Reed, River, Barred, Green, Olivaceous, Savi's, Blyth's, Paddyfield, Moustached, Sedge, Booted and occasionally Pallas's Leaf, Yellow-Browed and Sardinian Warbler. Among impressive diversity of other passerines one can be significant to see Wryneck, Calandra and Short-toed Lark, Yellow, Grey and Citrine Wagtail, Richard's and Red-throated Pipit, Isabelline, Pied, Eastern Black-eared and Desert Wheatear, Bluethroat, Siberian and Caspian Stonechat and of-course always exciting Red-breasted Flycatcher. At mudflats Squacco, Grey, Night and Purple Heron, Little and Baillons Crake, Great and Little Bittern, Common, Great and Jack Snipe, Purple Swamphen, as well as various ducks are found regularly. Temminck's Stint, Dunlin, Ruff, Sanderling and various sandpipers, such as Common, Wood, Marsh, Green, Curlew, Terek and Broad-billed Sandpiper are another numerous species along with rich variety of waders, and this is still not a full list. Here large flocks of Collared and Black-winged Pratincole, Northern and Sociable Lapwing can be often seen when flying around or resting before their next flight.  
High richness of the seaside part, its gravel beach and the coastline provides regular observations of thousands of gulls and terns including Heuglin's, Slender-billed and Armenian, with a few additional highlights, such as Pallas's Gull, Arctic Skua, Pomarine Skua and or Yelkouan Shearwater forced closer to the shore when raining. 
Batumi Botanical Garden & Ispani Mire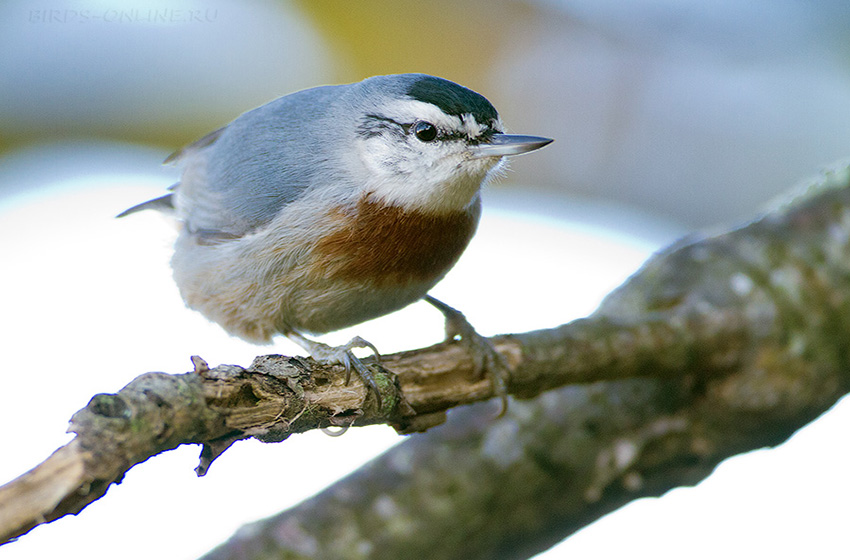 Batumi Botanical Garden (the member of the Botanic Gardens Conservation International) situated on Green Cape near Batumi and occupies the area of 108, 7 he. It was established in 1912 and composing unique collection of Phyto-Geographical departments: East Asian, North American, New Zealand, South American, Himalayan, Mexican, Australian, Mediterranean (or European) and Transcaucasia humid subtropics. With such an extensive range of habitats this lovely hotspot attracts fabulous array of passerines including highly remarkable Krüper's Nuthatch. 
Ispani Mire is a Wetland Reserve and part of Ramsar site. Due to its rare percolation mire, mostly depending only on rainwater got a status of protected area. Besides interesting fauna, the area also appears to be attractive for some raptor and reedbird species.
Mtirala Forest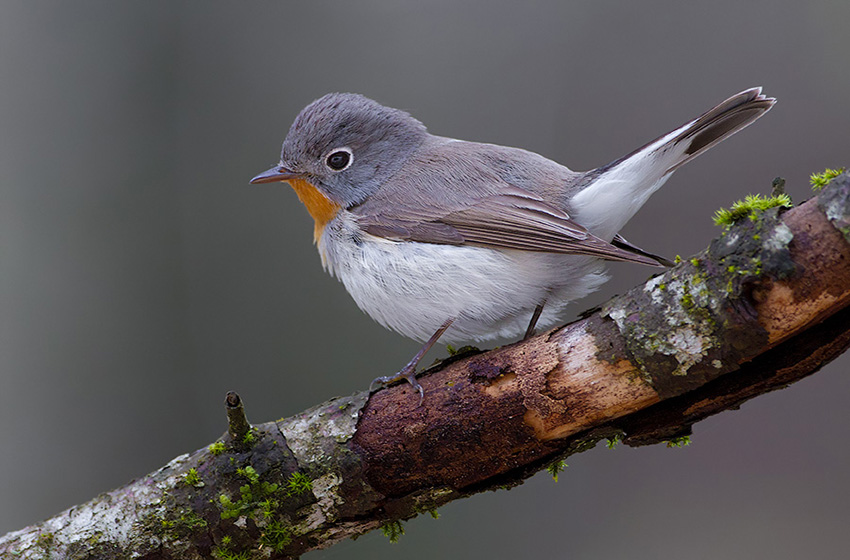 Mtirala National Park is a relic area covered by dense forest. Unusual climate, which is so much different even from nearby areas forms here unique ecosystem. Proportion of annual rainfall and evergreen plants makes it one of the most humid locations in non-tropical Eurasia, externally more similar to tropical cloud forests. The area consists of highest proportion of endemic animals and plants in Georgia and some of them are difficult to find anywhere else in the world. Mtirala Forest is one of a few places where extremely rare Ungern's Rhododendron is found, as well as a representative of mostly East Asian Genus Epigaea.
The area is a home for resident Golden Jackal, Grey Wolf, Red Fox, Chamois, Roe Deer, Brown Bear and even Lynx, while makes it challenging to spot them without quite of an effort, however a few interesting amphibians and reptiles, such as Aesculapian Snake, Artwin Wood Lizard, Turkish Lizard, endemic Caucasian Salamander and Caucasian Toad are relatively easier to see during walk in the forest. Within a few hours' birding walk in Mtirala we will try to explore most of its beauties and specialties; interesting vegetation, common and rare plants, insects, amphibians and reptiles, lovely lake, nice waterfall, footprints of traditional architecture with its abandoned village and of-course target bird species, such as Green Warbler, White-throated Dipper, Red-breasted Flycatcher and possibly any of resident White-backed, Grey-headed, Black, Lesser-spotted, Middle-spotted, Great Spotted and occasionally Syrian Woodpecker.
Kolkheti Wetlands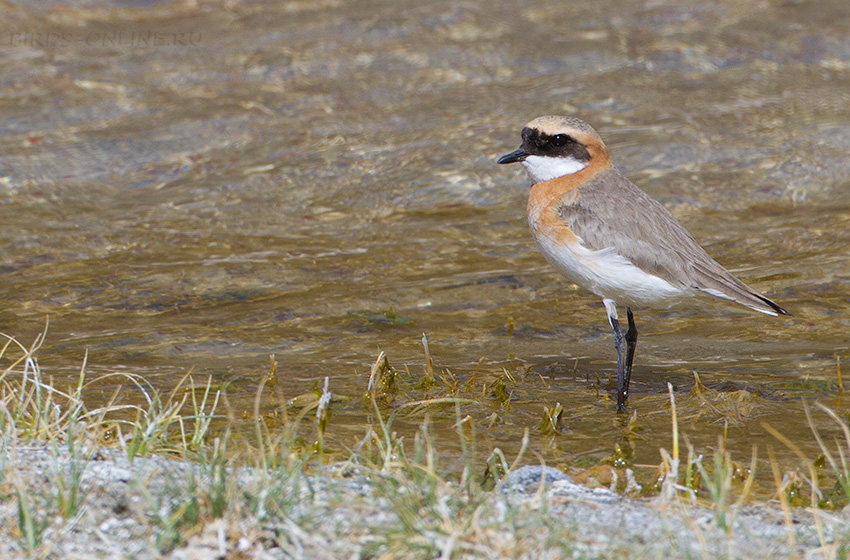 This wetland forest belongs to the large National Park, an important destination along the Eastern Flyway migration route, located on the west of the Black Sea Coast. The area is surrounded by the Lake Paliastomi and river Rioni (Phasis) – the geographic center of historical Kolkheti (Colchis), well known from the Hellenistic legend "Jason and the Argonauts". The combination of the ancient Greek names of the site and the river makes up the Latin (and English) name for Pheasant (Phasianus colchicus) that is thought to have been introduced to Europe by Argonauts from the site. Kolkheti is a home for many waterfowl birds, rare endemic plants, and many water-associated amphibians, reptiles and mammals. 
Birding in Kolkheti offers 3-hours boat trip across the giant Paliastomi Lake and along the deep narrow channel with exotic and pristine landscape, surrounded by marshes and peat-lands. This brilliant hotspot provides an impressive variety on offer including many Kingfishers, diverse Gulls, Terns, Ducks, Little and Great Bittern, Little and Spotted Crake, Water Rail, Osprey and one of the main targets, resident White-tailed Eagle. Not far from the lake, the Maltakva Delta and surrounding seashore offer another remarkable birding opportunity to observe marine, coastal and freshwater specialties including an incredible array of waders; Red-necked Phalarope, Turnstone, Stone Curlew, Curlew, Oystercatcher, Terek, Broad-billed and Curlew Sandpiper, a few species of plovers including most significant Kentish, Lesser Sand, Greater Sand Plover and so much more. Among terns; Little, Common, White-winged, Sandwich, Whiskered, Caspian, Gull-billed and rarely Black Tern.
Additional Information
| | |
| --- | --- |
| Duration | 7 full birding days |
| Grading | A mix of mainly gentle walks and minor hill walks |
| Main focus | Autumn bird migration – Hundreds and thousands of raptor and particularly large eagles  |
| Other focus | Marine, coastal, freshwater and passerine species |
| 0 | 0 |
For more details (itinerary and quote) and reservation: info@birdingcaucasus.com
Pictures by
Lesser Spotted Eagle Ilya Ukolov
Citrine Wagtail by Ilya Ukolov
Broad-billed Sandpiper by Albert de Jong
Krüper's Nuthatch by Ilya Ukolov
Red-breasted Flycatcher by Ilya Ukolov
Lesser Sand Plover by Ilya Ukolov
Raptors by Aki Aintila
Flock of birders by Giorgi Beridze
Batumi Raptor Count, Batumi Birding, Batumi Raptor Wach, Batumi Raptors, Bird Migration, Raptor Migration, Batumi Eagle Week, Batumi Birdwatching Festival, Batumi Eagle Festival Week, Birding Georgia, Birding Caucasus, Birding Azerbaijan, Birding Armenia, Birding Turkey, Birding Georgia Tours, Georgia Bird Watching Holidays, Tours for Conservation in the Caucasus, Guesthouses Sakhalvasho