The foothills of the Lesser Caucasus along the Black Sea Coast in Georgia forms on one of the World's Biggest Bottlenecks for migrating raptors and other birds… every autumn hundreds of thousands raise from their breeding grounds of Russian forests and plains and travel highly concentrated through the region to their wintering grounds in Africa, making Batumi one of the most Important Flyways in the Western Palearctic for observing this unforgettable spectacle. This tour provides wonderful opportunity to witness strikingly massive and fascinating migration of birds routing through Batumi Bottleneck during peak of migration season, when over 100,000 birds of prey can be seen just on a single day composing diversity of over 37 different species including impressive kites, harriers, buzzards, eagles, hawks and falcons, while other birdwatching sites in and around Batumi host massive falls of marine, coastal, freshwater and impressive diversity of passerine species. With such terrific variety there is no wonder for equally remarkable and exciting birding week approved by hundreds of birders worldwide.
Batumi Raptors Special
Batumi | Republic of Georgia
11 – 18 September 2021

Raptor Watchpoints near Batumi town provide brilliant views of phenomenal migration and never-ending streams; most numerous Honey Buzzards, Steppe Buzzards and Black Kites joined by Steppe, Lesser Spotted, Greater Spotted, Short-toed, Booted and Imperial Eagles. Osprey, Peregrine and Red-footed Falcons, Marsh, Pallid, Montagu's and Hen Harriers, Eurasian and Levant Sparrowhawks are another numerous species among in line with other raptor, while infrequent Crested Honey Buzzard is a real highlight that makes it special. Over 50 individuals recorded every autumn in September. Among non-raptors regularly seen from stations one should be mentioned Black Storks, White Storks and thousands of European Bee-Eaters. To observe other attractions of bottleneck migration and to enrich our birding week with even more highlights, we will visit different birding hotspots and habitats around Batumi, which are equally interesting also for other wildlife, such as plants, insects, amphibians and reptiles.
One of such target sites, Batumi Botanical Garden provides interesting set of passerines found around unique collection of Phyto-Geographical departments, including small population of well approachable resident Krüper's Nuthatch. Another target site, Mtirala National Park provides majestic rain-forest type habitat. Here set of different woodpeckers can bee seen including Lesser-spotted, Middle-spotted, Great-spotted, White-backed, Grey-headed, Black, Green and occasionally Syrian Woodpeckers… White-throated Dipper and Grey Wagtail along the river stream, while among passerines one should be significant here Green Warbler,  Caucasian (Mountain) Chiffchaff and Red-breasted Flycatcher. 
Chorokhi Delta and Seaside Park south of Batumi provide highly important stopover and roosting ground during migration attracting wonderful species' diversity where one day can be better than another. Here open meadows, reedbeds, blackberry and buckhorn bushes along the coast provide numerous warblers; River, Great Geed, Barred, Olivaceous, Savi's, Blyth's, Paddyfield, Moustached, Sedge, Booted and occasionally Pallas's Leaf, Yellow-Browed and Sardinian Warblers. Among set of other passerines; Common and Thrush Nightingale, Ortolan Bunting, Rosy Starling, Wren, Wryneck, Woodlark, Calandra and Short-toed Larks, Red-backed, Lesser Grey and Woodchat Shrikes, Tree, Tawny, Richard's and Red-throated Pipits, Yellow and Citrine Wagtails, Northern, Isabelline, Pied, Eastern Black-eared and Desert Wheatears, Siberian and Caspian Stonechats, Red-breasted Flycatcher and many more.  
At mudflats and little ponds four species of herons; Grey, Purple, Night and Squacco Herons, Little and Baillon's Crakes, Great and Little Bitterns, Common, Great and Jack Snipes can be well seen regularly, as well as little flocks of Collader and Black-winged Pratincoles, Purple Swamphens and occasionally Sociable Lapwing resting before their next flight. Among set of different ducks one can be significant Ferruginous Duck and Red-crested Pochard. Little and Temminck's Stint, Sanderling, Dunlin, Greenshank and Redshank, Ruff, Curlew, different sandpipers like Common, Marsh, Green, Wood, Curlew, Terek and Broad-billed are another numerous and regularly observed species… especially after thunderstorm or rainy night number and diversity can easily become higher, such as roosting Nightjars all along the pine forest or low-flying Pallas's Gull, Arctic and Pomarine Skua and or Yelkouan Shearwater along the coast. Small natural islands in the delta host thousands of different gulls and most numerous Little, Black-headed, Yellow-legged, Caspian, Heuglin's, Slender-billed, Baltic and Armenian.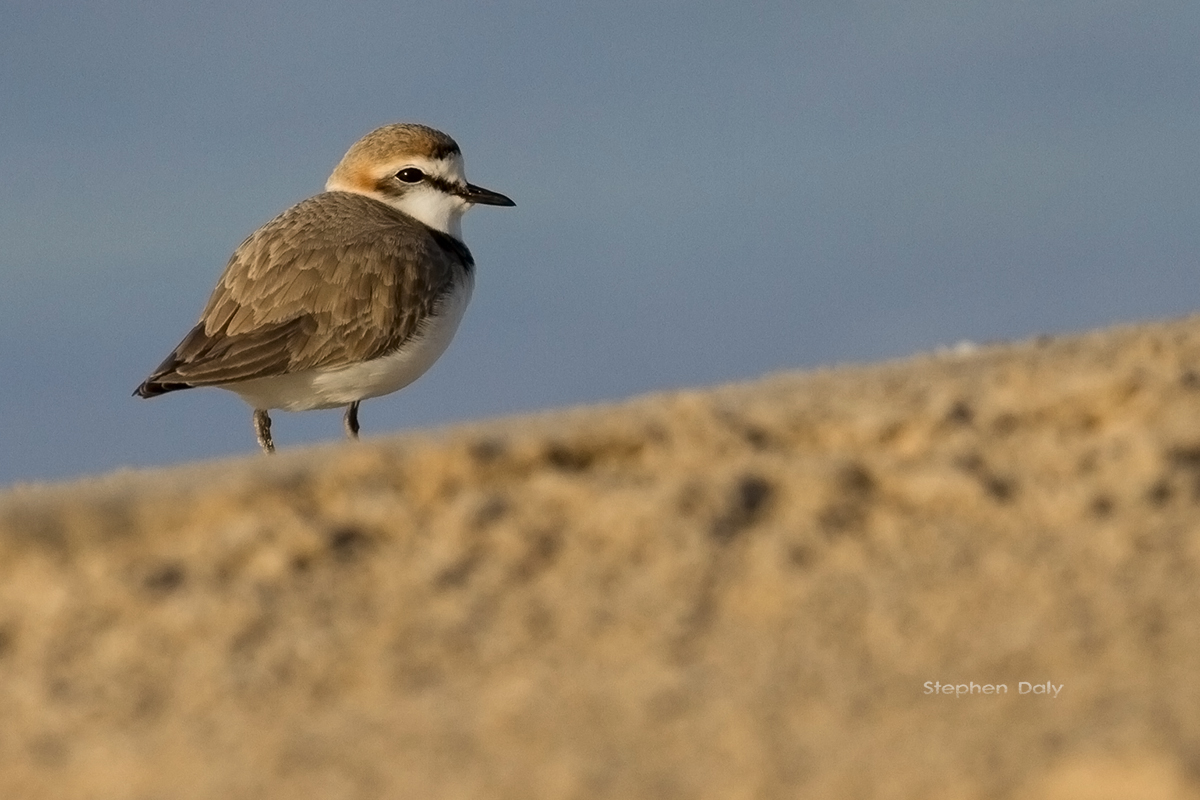 Kolkheti Wetlands is another incredible migration hotspot situated further north from Batumi along the coast surrounded by giant lake Paliastomi and river Rioni (Phasis). This place provides fascinating observations and rich set of marine, coastal and freshwater species. Birding here includes 3-hours boat trip taking us from wide screen of the lake deep in to the charming river channel surrounded by marshes and peat-lands. A few interesting species are expected during this trip including several ducks; Common and Red-crested Pochards, Ruddy Shelduck, Mallard, Teal, Garganey, Pintail, Shovelor and Tufted Duck. Among other highlights; Golden Oriole, European Bee-eater, Roller, dozens of Kingfishers, occasionally Bearded Reedling and more likely Osprey and resident White-tailed Eagle. 
Cattle Egret, Glossy Ibis, Eurasian Spoonbill, Water Rail, Little and Spotted Crakes are regularly found at surrounding mudflats, reedbeds or lakefront. At Maltakva Delta, not far from the lake four species of grebes; Little, Great Crested, Red-necked and Black-necked can be easily found, while sandy shore along the delta hosts rich composition of waders, gulls and terns including Ringed, Grey and Golden, Lesser Sand, Greater Sand, Kentish and occasionally Caspian Plovers in line with Black-tailed and Bar-tailed Godwits, Ruddy Turnstone, Stone Curlew, Red-necked Phalarope, Pied Avocet, Oystercatcher, Ruff, Whimbrel and many more. Among different sandpipers one can be significant Terek, Broad-billed and Curlew Sandpipers… while among terns expect up to 8 different species; Common, Little, White-winged, Sandwich, Whiskered, Gull-Billed, Caspian and occasionally Black Tern. 

Rarities are also part of migration in Batumi, where any eastern species can turn up, such as: a few Daurian Shrikes and Black-Capped Sparrow-lark in 2015, Egyptian Nightjars in 2017 and 2018, Steppe Grey Shrike and Little Bustard in 2017 and Oriental Turtle Dove in 2018. Due to this reason, birders often say: "everything is possible in Batumi", so expect unexpected here. 
At the end of this tour we would like to propose to join our Svaneti Extension between September 18 – 20.
While already being in Georgia this is a nice opportunity and worth visiting mountain region (alpine zone) of astonishing Svaneti, where all Greater Caucasus Specialties are found. Without much of walking effort we aim easy driving up to the level of 3000 m to observe target; Caucasian Grouse, Caucasian Snowcock, Great Rosefinch, Guldenstadt's Redstart and Caucasian (Mountain) Chiffchaff. However, this is your choice.
Additional Information
| | |
| --- | --- |
| Birding duration: | 7 full birding days |
| Grading: | A mix of mainly gentle walks and minor hill walks |
| Main focus: | Autumn bird migration – Hundreds and thousands of raptor, as well as marine, coastal, freshwater and passerine species.  |
| 0 | 0 |
For more details (itinerary and quote) and reservation: info@birdingcaucasus.com
Pictures by 
Booted Eagle (face) by Stephen Daly

Short-toed Snake Eagle by Stephen Daly

Pallid Harrier by Stephen Daly

Terek Sandpiper by Ilya Ukolov

Purple Swamphen by Massimo Tamajo

Kentish Plover by Stephen Daly

Little Bittern by Stephen Daly
Batumi Raptor Count, Batumi Birding, Batumi Raptor Wach, Batumi Raptors, Bird Migration, Raptor Migration, Batumi Eagle Week, Batumi Birdwatching Festival, Batumi Eagle Festival Week, Birding Georgia, Birding Caucasus, Birding Azerbaijan, Birding Armenia, Birding Turkey, Birding Georgia Tours, Georgia Bird Watching Holidays, Tours for Conservation in the Caucasus, Guesthouses Sakhalvasho