While preparing for upcoming autumn birding in Batumi, we are happy to highlight this great news again that last year, the Government of Georgia has officially restricted all types of hunting activities at the Chorokhi Delta and it's a first ever time when the government has considered this site officially as an IBA (Important Bird and Biodiversity Area), and at the same time the delta was promoted as potential EMERALD Site in Georgia and candidate to join the network.
Chorokhi Delta (or Chorokhi Wetlands) south of Batumi covers the area of up to 200 ha and provides unique habitat for wintering and migratory birds. Over years it has proven to be an excellent spot for birdwatching due to its high variety of biotopes, attracting impressive numbers of up to 300 species, including waders, terns, passerines and waterfowl in line with very interesting rarities and a few first ever twitches for Georgia. Up to 2015 the delta was considered as a part of the Batumi IBA (GE014), while it has been later reconsidered and established as a separate and news IBA for Georgia (GE032).
For years one of the main threats of this area used to be massive and uncontrolled hunting activities going all year round. Hundreds of birds of all species being killed every single day and that was facing significant impact to the local birdlife and such an important birdwatching tourism development in Batumi… At some point due to this reason this beautiful birding destination became unusually quiet and boring. They were many birders leaving this place disappointed, and everything has dramatically changed like with one click in 2017 by governments' restrictions.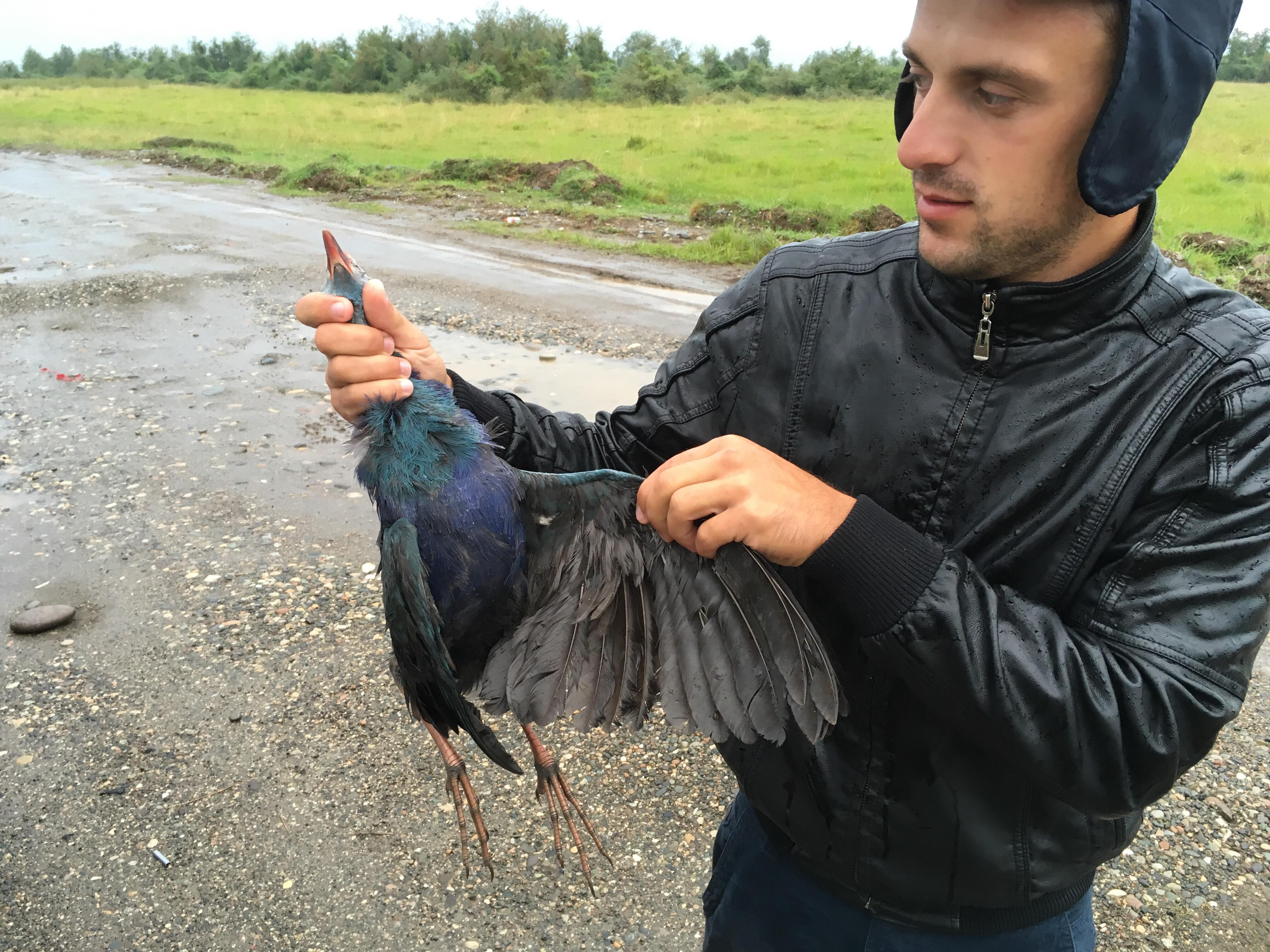 Before that happened, it was a great luck to spot a Purple Swamphen (Porphyrio porphyrio) and even more exciting if it was alive, but in 2017 we started with one twitch and went up to 50 individuals just on a single spot (small fishpond in the central part of the delta).
That year was a hit back to great birding times, with lots of birds and birders on the delta again… BRC volunteers have even twitched a first ever Egyptian Nightjar (Caprimulgus aegyptius) for Georgia. 
This winter we've visited delta a few times and been very happy to see the area well controlled and monitored on daily bases and even a few live-cameras been installed on several key sites. Such a great achievement would definitely not be possible without hard core conservation activities and birdwatching tourism promotion and development for over past 10 years, but there is still long way to go and keep up good things ongoing.
We hope this year Chorokhi Delta provides even more exciting observations and for upcoming autumn we offer excellent birding opportunity: Check here. This is reasonably priced and properly arranged birding week with all suitable conditions. Over 50% of this tour profit will be kindly donated for conservation activities in Batumi. 
Photos: 
Aslan Bolkvadze, local conservationist and birding tour leader holding Swamphen's body: by Rob Sheldon (OSME)
Purple Swamphen: by Massimo Tamajo (www.massimotamajo.com)