Azerbaijan, or the Land of Fire, as it was historically called because of the natural gas fires on the Absheron Peninsula, stretches along the western coast of the world's largest lake, known as the Caspian Sea, and along the southern slopes of the Greater Caucasus Mountains. Due to geography, and a high variety of landscapes and habitats it is one of the most biologically rich and diverse areas of the Caucasus region. However, until now it is still an insider's tip and rather few people know about the ornithological attractions of this truly outstanding country. Azerbaijan, regardless of the time of year, offers an exceedingly rich birdlife and provides one of the most attractive birding opportunities in this part of the Western Palearctic. After having praised the richness of Azerbaijan, it's better to get straight to the point which birds can be expected! Starting from the capital, we will explore all the protected areas along the Caspian coast, drive higher to the Talysh Mountains and semi-desert hills of the Zuvand Upland in the far south, make a big loop through the vast plains of the Kur-Araz Lowland, where several key wetlands are also disposed, and get to the steppe lake, not far from the historical town of Shaki and the Turianchay Valley. In winter, lakes and wetlands along the Caspian Sea as well as in central Azerbaijan, harbor large numbers of ducks and waterfowl among which are all our target species. At this time of year, coastal steppes and flat plains as far as the western part of the country are virtually flooded with thousands of Little Bustards, representing the largest wintering population of this species at all. Amongst the flocks of various larks, one can also find White-winged Larks. In the mountainous regions we have a good chance to meet with one of the most prized birds of the country – Caspian Tit.
A more complete overview of the program and all target bird species can be found below. In terms of climate, Azerbaijan is relatively dry, with prevailing subtropical conditions, which makes the winter mild. In addition to great birding, people here are extremely friendly and hospitable, the hotels are excellent, while the local cuisine is an exciting blend of Caucasian, Central Asian and Middle Eastern flavors.

Caspian Winter Adventure
A winter birdwatching tour to Azerbaijan
1 – 11 February 2025
Main targets
| | | | |
| --- | --- | --- | --- |
| Ruddy Shelduck | Greater Flamingo | Finsch's Wheatear | Great Spotted Woodpecker poelzami |
| Marbled Duck | Grey-headed Swamphen | Black-throated Thrush | Cinereous Vulture |
| White-headed Duck | Little Bustard | Caspian Tit | Griffon Vulture |
| Black Francolin | White-tailed Lapwing | Western Rock Nuthatch | White-tailed Eagle |
| Chukar Partridge | Pallas's Gull | Wallcreeper | Eastern Imperial Eagle |
| Dalmatian Pelican | White-winged Lark | Rock Sparrow | Greater Spotted Eagle |
| Pygmy Cormorant | Buff-bellied Pipit japonicus | Red-fronted Serin | Long-legged Buzzard |
| 0 | 0 | 0 | 0 |

Overview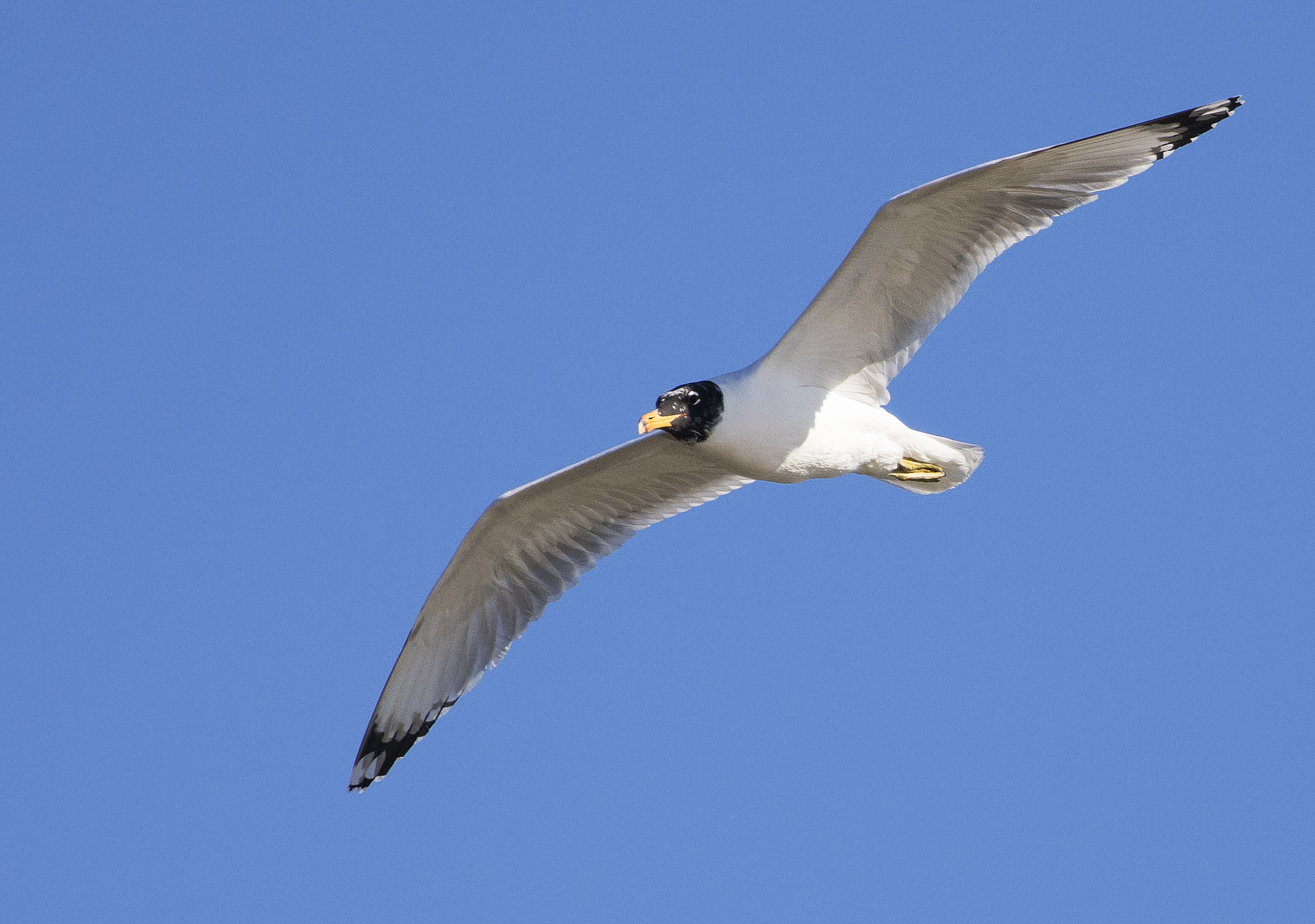 Our journey starts from the glamorous capital of Azerbaijan. Before heading for Talysh Mountains, we will dedicate the first few days to a thorough exploration of several protected areas along the Caspian coast south of Baku, with the exception of the Absheron National Park, which is located in the extreme east of the Absheron Peninsula – a narrow span of land washed on all sides by the Caspian Sea. All these coastal parks are classified as steppe wetlands, characterized by shallow waters and isolated floodplain ponds surrounded by reedbeds and wormwood scrubs, or sandy beaches and lagoons covered with coastal dunes. These places host a bewildering variety of wintering waterbirds, including White-headed Duck. Ruddy Shelducks are rather common and can be encountered at any time of any day. Pallas's Gulls can be expected anywhere on the seashore near the Gizilagach State Reserve, where we can also see Slender-billed Gulls. The Pygmy Cormorant is very common throughout and probably deserves the title of one of the most conspicuous birds of our tour. Single Dalmatian Pelicans roosting on a wooden pole on the beach, or a small flock of several dozen individuals on any lake is fairly a normal sight; this imposing bird we can expect both at the so-called Flamingo Lake in Shirvan National Park, and in Gizilagach State Reserve, and in Aggol National Park, too, a week later, but basically everywhere.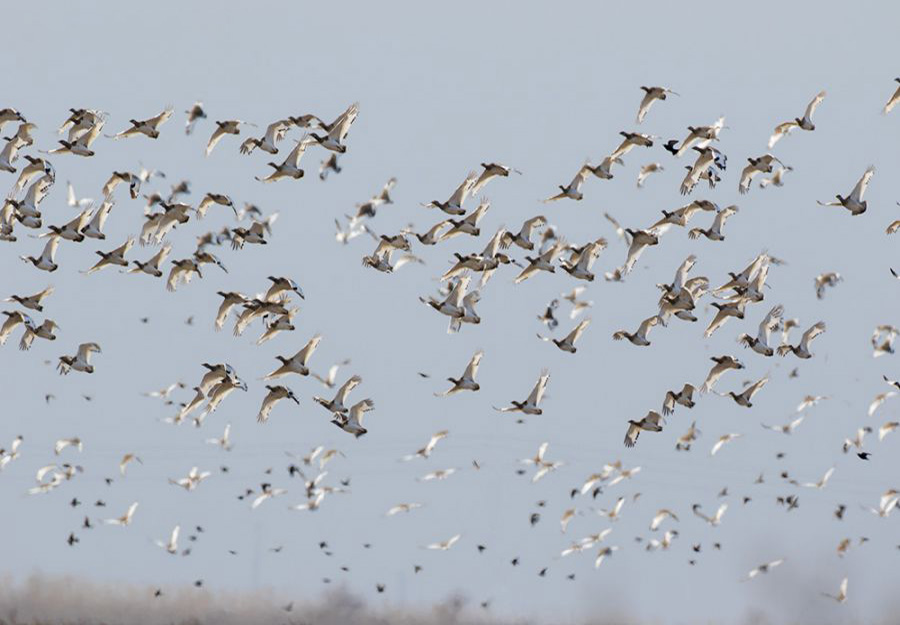 The still untouched steppes of these places are literally packed with huge flocks of many thousands of wintering Little Bustards. The pure white of countless bustards flashing against the barren steppe when taking off and the waving flocks in front of the horizon blocking the sunlight is an exclusive spectacle of the Kur-Araz Lowland of Azerbaijan or Georgia and difficult to describe in words. Various wintering larks can be found here in considerable numbers, among which we should expect to see Calandra and White-winged Larks. Although the winter season is poor in insectivorous passerines, we'll easily find Cetti's and Moustached Warblers in the reeds, as well as Bearded Reedlings and Eurasian Penduline Tits. Common Chiffchaffs are replaced by the tristis subspecies at this time of year all, also known under the name of Siberian Chiffchaff. Every time we come across a group of pipits, we will carefully look at them all with the aim of spotting a japonicus Buff-bellied Pipit – one of the most desirable Siberian guests. And, last but not least, the Black Francolin, another highlight of the tour, without which no trip to Shirvan and Gizilagach is complete. Shirvan is home to the largest population of Goitered Gazelles in the South Caucasus, and thanks to its flat landscape we will not only have good chances to see them but we can also expect realistic photographic opportunities at watering holes.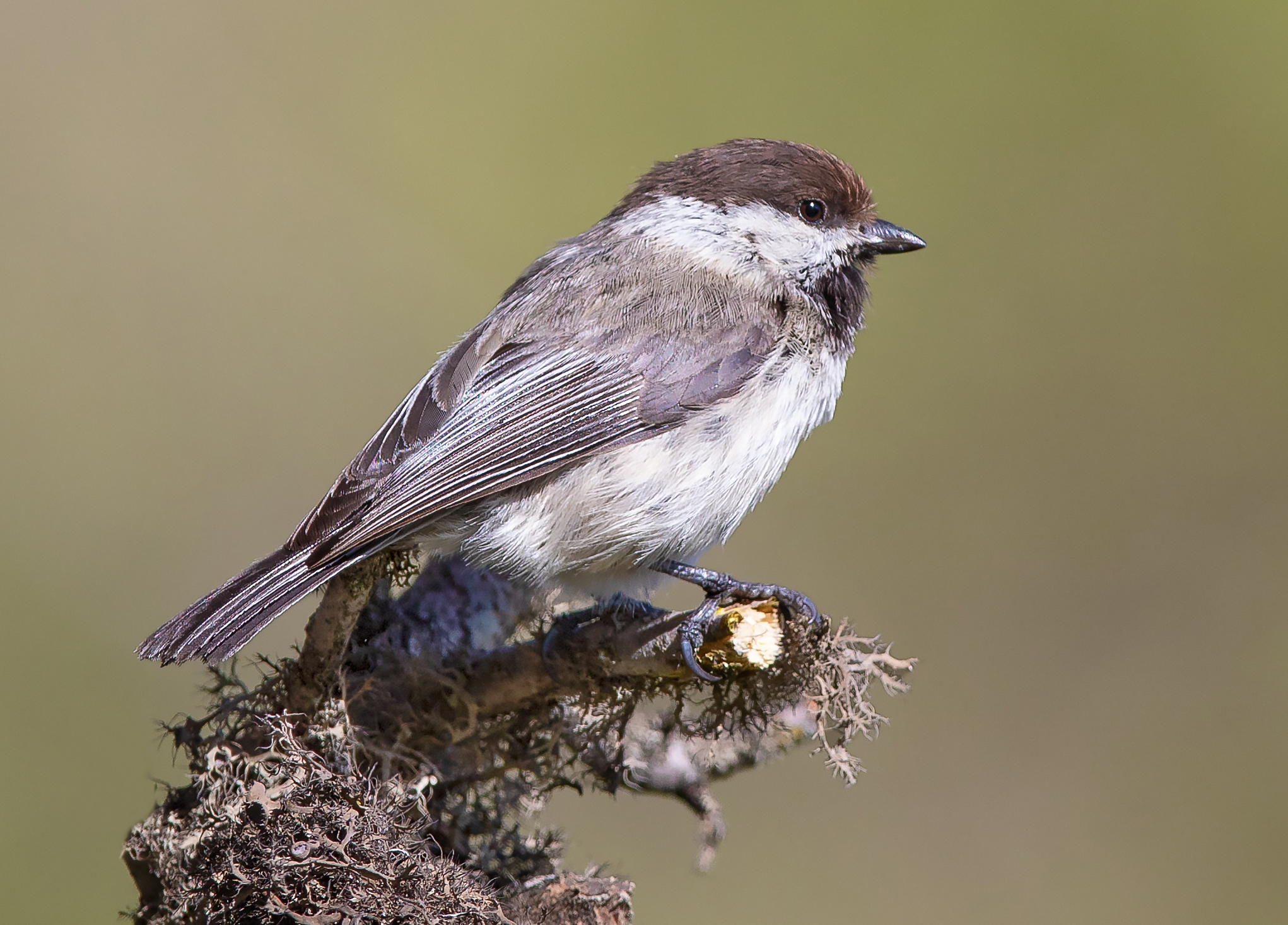 Wherever waterbirds are so abundant as along our route, many birds of prey are likely to follow. Raptors we may expect to see on a daily basis include the pallidus subspecies of Merlin, Western Marsh and Hen Harriers, Long-legged Buzzards, White-tailed, Greater Spotted and Eastern Imperial Eagle; with some luck we'll even meet one of the Steppe Eagles wintering in the region. The inland lake of Ajinour and the Turianchai Valley which we will visit towards the end of our trip are reliable sites for Pallid Harriers as well as Cinereous and Griffon Vultures. Another highlight are the residential Lanner Falcons of Gobustan National Park. This well-known nature reserve with its famous mud volcanoes is also an important site of historical and cultural heritage and harbors a variety of interesting wintering birds, such as Chukar Partridges, Western Rock Nuthatches, Wallcreepers, Spanish and Rock Sparrows, Rock Buntings, Red-fronted Serins, Finsch's Wheatears, the ochruros subspecies of Black Redstart, and Red-billed Choughs. Many of these birds are habituated to the presence of vehicles and park visitors and are rather easy to spot and to photograph.

Things look completely different when it comes to the Caspian Tit, a largely Iranian species and one of the most puzzling and little known birds of Azerbaijan. This endemic of the South Caspian region which penetrates into the country in the Talysh Mountains is rather elusive and inconspicuous – and of all birds pose the biggest challenge of our trip, both physically and with regard to focus and search strategy! We'll have to walk up a steep and rather muddy hill until we reach a woodland area where this sought-after species breeds. This woodland might reward our efforts with another speciality of the region: the poelzami subspecies of the Great Spotted Woodpecker. Just like the Caspian Tit, this woodpecker form is confined to the South Caspian region and is considered a hot candidate to be given species rank due to clear genetic and phenotypic differences. The next day we will go search for Black-throated Thrush in picturesque Zuvand Upland. Another winter rarity known for this region is Pine Bunting and during our search we can expect further attractive species such as Syrian Woodpecker, Ringed Ouzel and Horned Lark.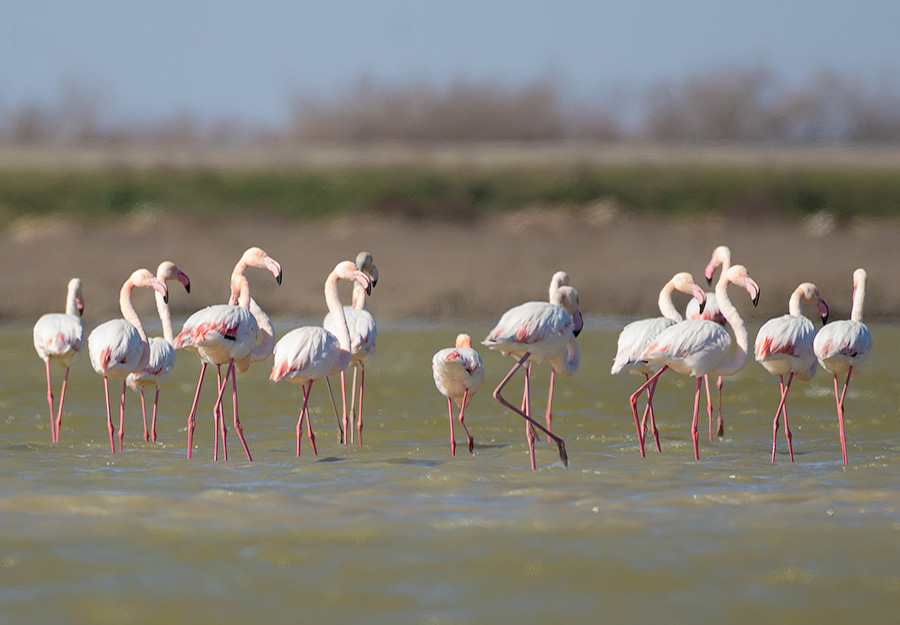 Halfway to the historic town of Sheki, Ağgöl National Park – the country's second largest national park stretches over a huge wetland complex. The modest name Aggol conceals one of the best sites for wintering waterfowl and here we can expect to meet again many of the species previously observed on our tour but also several new specialities. All three species of swans are present, and several hundreds of Marbled Ducks might give the impression of a floating island in the middle of the lake. Shallow brackish waters appear to be tinted pink by dense groups of Greater Flamingos. Salt-crusted mudflats are usually full of all kinds of waders, including numerous White-tailed Lapwings. This beautiful species is especially frequent in Aggol, but we may also expect it to be seen at further sites along our route. The same goes for Grеy-headed Swamhens, and the steppes around the wetlands are known as one of the best places in Azerbaijan for wintering geese. Also less numerous and less conspicuous as in the plains of northern Germany and the Netherlands, wintering geese in Aggol stand out with quality and with some luck, we have good chances for Lesser White-fronted Goose and even Red-breasted Goose. While scanning the wetlands for birds the shy and elusive Jungle Cat will be the welcome cherry on the tip.
For more information about this tour, please send us an email at info@birdingcaucasus.com
Photo credit
Caspian Tit (homepage) by Ali Alieslam
Eastern Imperial Eagle (tour header) by Hugh Jansman
Marbled Duck (tour overview) by Ilya Ukolov
Black Francolin (tour overview) by Ilya Ukolov
Dalmatian Pelican (tour overview) by Stephen A Daly
Palla's Gull (tour overview) by Alexander Rukhaia
Little Bustards (tour overview) by Ilya Ukolov
Caspian Tit (tour overview) by Ali Alieslam
Greater Flamingo (tour overview) by Ilya Ukolov
Bird Migration, Raptor Migration, Birding Caucasus, Birding Azerbaijan, Tours for Conservation in the Caucasus, Winter Birding in Azerbaijan, Besh Barmag Birding